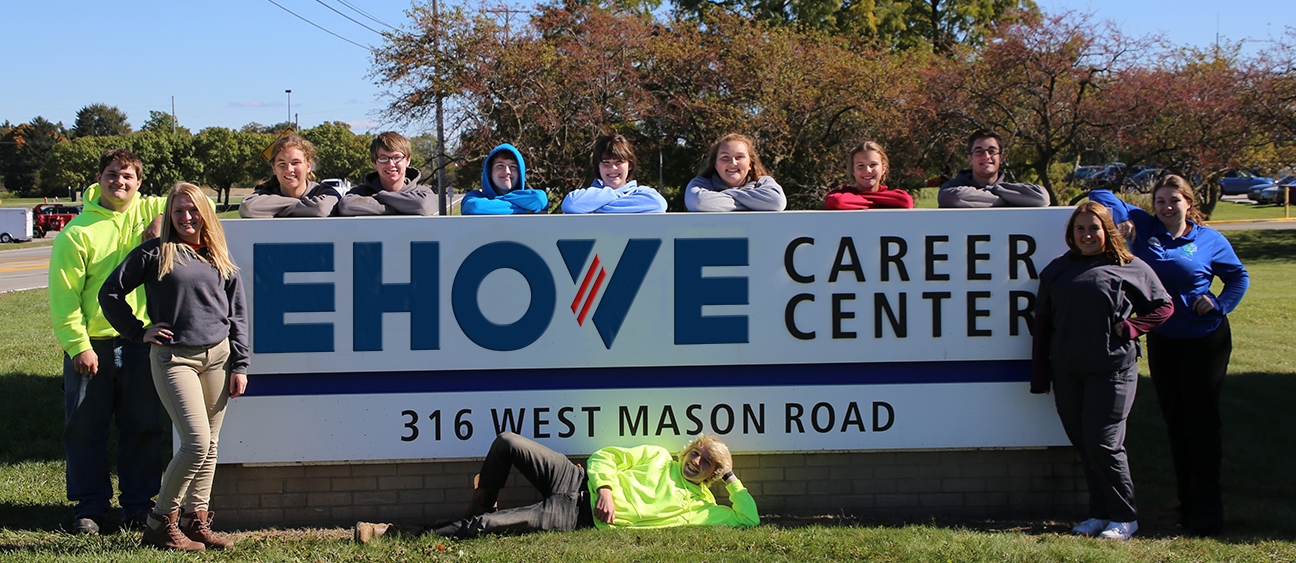 Preparing the future workforce
for in-demand careers
Choose EHOVE to experience exciting career tech programs, real-world job experiences and the latest technology, so you're ready to transition to higher education and a future career.
INDUSTRY CREDENTIALS
Train for in-demand jobs with the latest technology and equipment to earn critical industry certifications to be prepared for the workforce.
COLLEGE CREDIT
Get a head start on college by taking advanced college courses while at EHOVE to earn free college credit from area college partners.
REAL-WORLD READY
Engage in on-the-job opportunities to gain real work experience, build professional contacts and understand workplace expectations.
Career Tech program areas