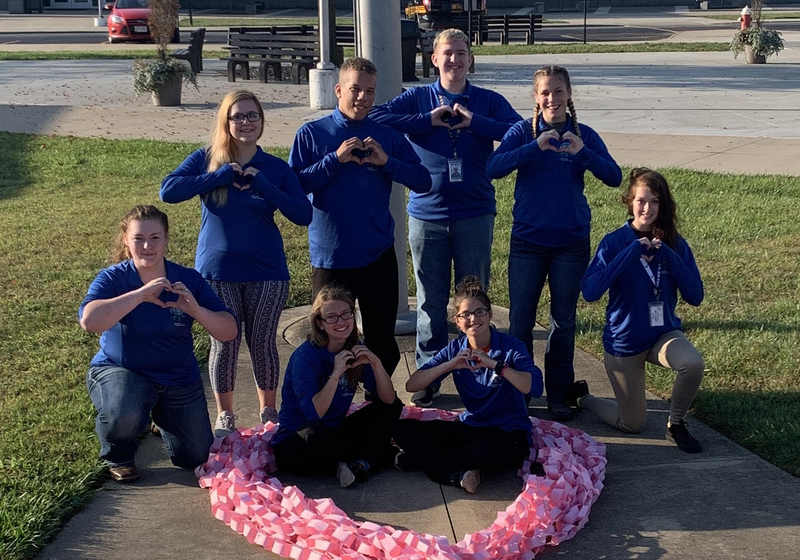 Are you a natural born leader? or Do you have potential but need to work on your skills?
For the students who choose to join our Teen Leadership family they get to spend their class time bettering themselves as well as leading the class to help our community.
Last year alone, our 19 students raised over $700 for cancer research, collected more than 15 cartons of pop tabs for the Ronald McDonald House of Cleveland, wrapped hundreds of Shoebox Christmas gifts, collected 221 pairs of socks for local homeless shelters, cleaned up thousands of wreaths at the Ohio Veteran's Home and volunteered at Victory Kitchen.
They also attended the TLC Student Conference with hundreds of other students from 16 schools, enjoying a day of listening to Keynote speakers, making new friends and completing service projects. We visited the Ronald McDonald House of Cleveland and the RMH House in Toledo. We looked at the work and example of such successful leaders as Martin Luther King Jr, Gandhi, John F Kennedy Jr, and Mother Teresa to examine their leadership styles and we re-examined our own.
Interested?
Talk to your program instructor to see if he/she thinks you may be a good candidate. Applications will be accepted and interviews will be held in the spring.
Still have questions?
Talk to Mrs. Moore in room 221 so you too can Lead. Serve. and Inspire the World.
Find out more about Teen Leadership Corps on the organization's website.