Right now, you're only seeing notifications from me. Don't worry! More EHOVE staff will be joining this live feed soon. They'll great info to share you with about what's happening at EHOVE!

EHOVE has an app! 📲😍 Download it free today for a convenient way to instantly get access to the calendar, lunch menus, news, and more. Make sure to go into Settings to pick whether you want notifications for the high school, adult education or both. Questions?
KWard@EHOVE.net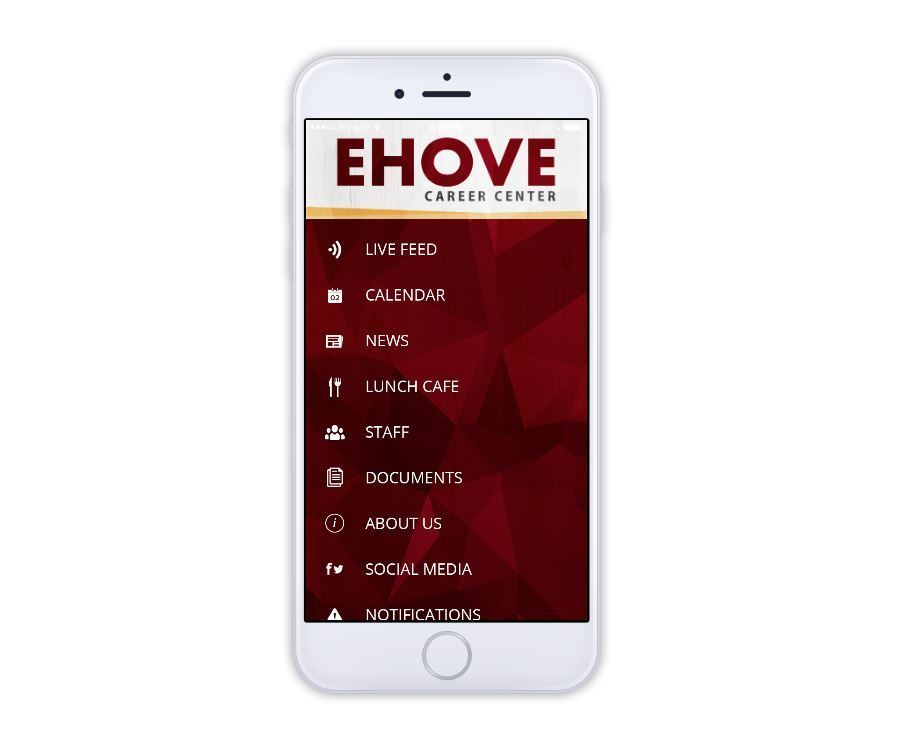 EHOVE VIPs are students trained to take photos/videos of what it's like to be in their EHOVE program. They also post their photos/videos on official EHOVE social media. See their EHOVE experience by searching #EHOVEvips or going to EHOVE pages on Facebook, Twitter or Instagram!

Did you know? Every high school program has their own Facebook page. Almost every program also has their own Twitter and Instagram pages too. You can easily find them by searching "EHOVE" and the program name. Can't find one? Email me at
KWard@EHOVE.net
. 👍😀